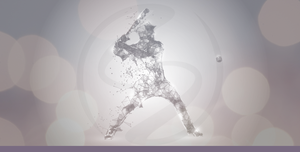 Embracing The Future Of Data, Branding, And Player Development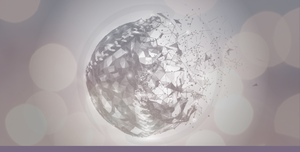 CLIENT-FRIENDLY FEE STRUCTURE
Pay for the Service, Not Your Performance
PERSONALIZED REPRESENTATION
You Decide It, We Provide IT
PLAYERS ARE BEING TAKEN ADVANTAGE OF.
We want to give players the value they deserve. By offering a pay-per-service economic model, we ensure that our clients are getting more value for what they pay and seeing tangible results every time.
CHANGING THE GAME

A game-changing sports agency,  the company utilizes modern business practices and algorithmic data to elevate their clients' negotiation potential, improve accuracy of valuations, and raise the players' status in the public sphere.
PERSONALIZED REPRESENTATION

For the modern athlete, everything is personalized, from apparel to training plans -  why should representation be any different?

With our A La Carte style agency, players can customize their representation experience by deciding which services are important to them and paying for only the services they choose to receive. This gives our clients the freedom to choose how their money works for them, crafting ideal representation built around their needs.
INCENTIVIZED ECONOMIC MODEL

Luba Sports is giving representation an age-old concept with a modern twist - paying for services that are actually provided. Luba Sports aligns both parties' incentives by using a model similar to most law firms, where our agents are paid based on the time they actually spend working on behalf of the player.
ABOUT THE FOUNDER
A former UCLA gymnast turned competitive boxer, Rachel Luba knows what it takes to compete at the highest levels. After passing the Bar Exam, Luba worked as a Salary Arbitration attorney at the MLBPA, where she helped take a record-number 22 cases to hearing—winning 12 against the Teams. Luba launched her own agency in 2019, becoming the youngest female MLB Agent and starting the first ever female-owned Agency. During her first offseason as a Player-Agent, Luba negotiated her first contract worth $17.5M for Starting Pitcher Trevor Bauer, making him the second-highest paid salary arbitration eligible pitcher in history. Following the 2020 Season, Bauer won the NL Cy Young making Luba the first female to represent a Cy Young Winner.
In one short year, Luba has continued to sign other big-name MLB stars and grow her agency. Additionally, her proven success with her clients, along with her own personal dedication to showing both the value of offering transparency and building a brand, has quickly led her to become the most followed baseball agent across all social media platforms.
KEEP READING